Masters Voice in Concert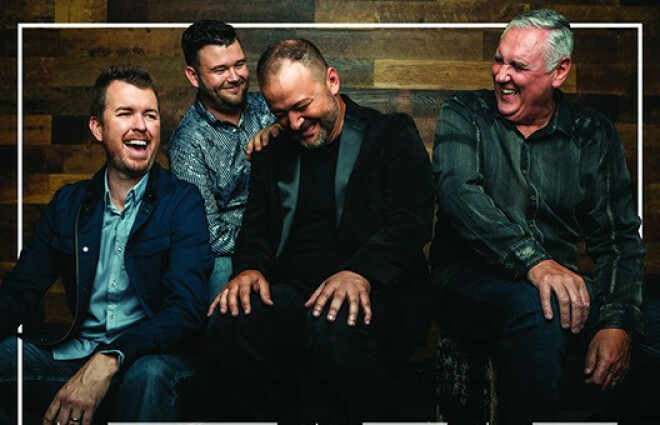 Friday, February 03, 2023, 6:00 PM - 8:00 PM
Since 1995, Master's Voice has been committed to bringing an evangelistic approach to singing and preaching the lifechanging gospel of Jesus Christ till all know...or He returns. This team is also devoted to musical excellence, understanding that this "music with a message" requires the utmost professionalism, preparation, commitment, clarity, doctrinal soundness and passionate vocals.
Ricky Capps
The founder and owner of Master's Voice, Ricky Capps, is a privilege and an honor to know. Ricky has dedicated his life to that which God has undoubtedly called him. Ricky wears many hats, fulfilling the roles of preacher, boss, emcee, tenor, comic relief, and most importantly, friend.
Since the group's inception, fans all over the country are amazed at this man's passion night after night. Master's Voice has a heart for souls because Ricky does. He has stated "When I die, if people can't say that I reminded them of Jesus, then my life was in vein". That perfectly sums up the way Ricky views his role in this ministry.
T.J. Evans
What any team needs from a lead singer is exactly what T.J. Evans brings to the table; professionalism, approachability, loyalty, and consistency. It also helps that the man can sing! Not long from now, it will surprise no one when T.J. is known as one of the finest communicators of the Gospel this music has ever seen.
Lathan Moore
The baritone part is often thought of as the one that goes unnoticed. That most certainly isn't the case with Lathan. While he does blend perfectly when singing harmonies, you will never forget his voice once you've heard him sing solo. Add to his vocal ability the fact that he has a powerful testimony of the power and grace of God, and it is easy to understand why Master's Voice has tried to hire him on more than one occasion. We're glad the Lord finally allowed us to share the stage with this man, and we can't wait for you to hear him!
Jerry Pilgrim
The voice! There will always be a healthy debate over who is the best bass singer, but for anyone who has ever shared the stage with Mr. Pilgrim, the debate has been settled. There is no question that God meant for this man to sing. Whether he is wowing fans with his room-rattling notes, or singing a heart-felt ballad, singing comes as naturally as breathing for this man. Master's Voice is honored to call Jerry our friend, and our bass singer.
A Love Offering will be taken to help defray the artist's expense.